MEETINGS
Find meeting spaces in Mount Sterling
Need to retreat from the office for a day of creative thinking? Or are you looking for a central location for a conference? Beautiful Mount Sterling has a number of ideal meeting spaces. After you spend the day brainstorming and learning, enjoy a meal at one of our flavorful local eateries, or walk the streets of our artistic, historic downtown that offers plenty of shopping. Many meeting spaces in Mount Sterling can accommodate large groups.
UpComing Events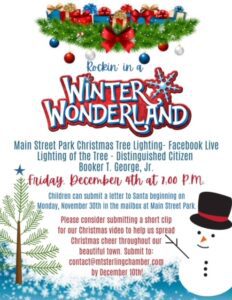 December 04
Christmas Tree Lighting in Main Street Park
Join together to watch the new Christmas tree light up...