Kentucky's Oldest Festival
Court Day 2023
Friday-Monday, Oct 13th-16th 2023 in downtown Mt. Sterling
Mt. Sterling Court Days
I-64 at Exit 110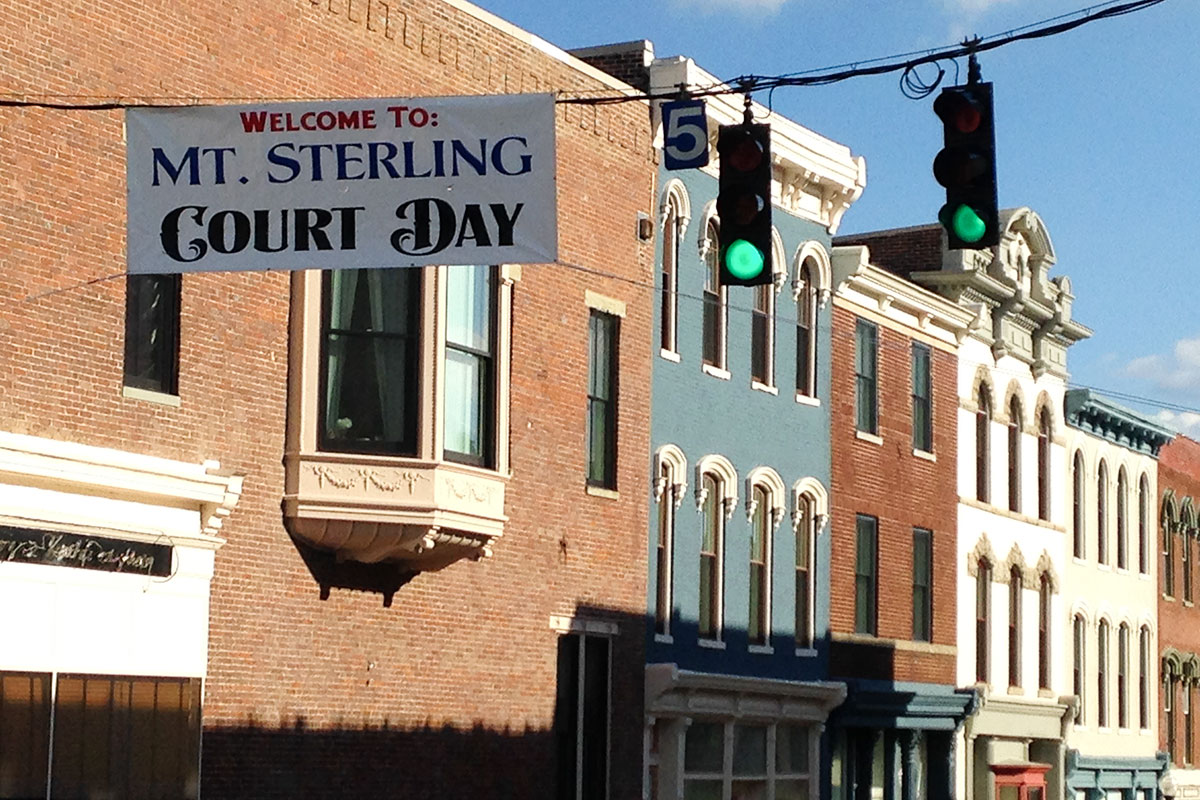 Kentucky's oldest running festival is held every third Monday in October and the weekend prior, throughout historic downtown Mt. Sterling.
Early Mount Sterling was the trading center for a vast part of Eastern Kentucky. It was the site of several prominent hotels, taverns, and theaters, which served as meeting places, entertainment sites, and stagecoach stops and mail depositories for post riders.
October Court Days began at the turn of the 19th Century when the Kentucky General Assembly decided that each county should meet once a month to hold court. This day quickly became an annual trading day where people came from miles around to buy, sell and trade. And it still is today.
In the fall when the air turns crisp is the perfect opportunity to enjoy the sights and sounds of one of the earlier traditions — Court Day.
Mount Sterling delights in this long-standing tradition when thousands of people from all parts of the country gather for the four-day "Ultimate Shopping" event. Now, this 220-year-old festival entices visitors from all over the world to enjoy the ultimate shopping adventure including handmade crafts, antiques, tools, collectibles and of course, a country ham sandwich!
Please keep in mind that there is no driving on the festival streets from 10 a.m.-8 p.m., during busy festival hours. Animals are not permitted, including dogs. ATVs or other off-road vehicles are not permitted on the city streets. Handicapped parking is available at the Courthouse Square on Saturday and Sunday.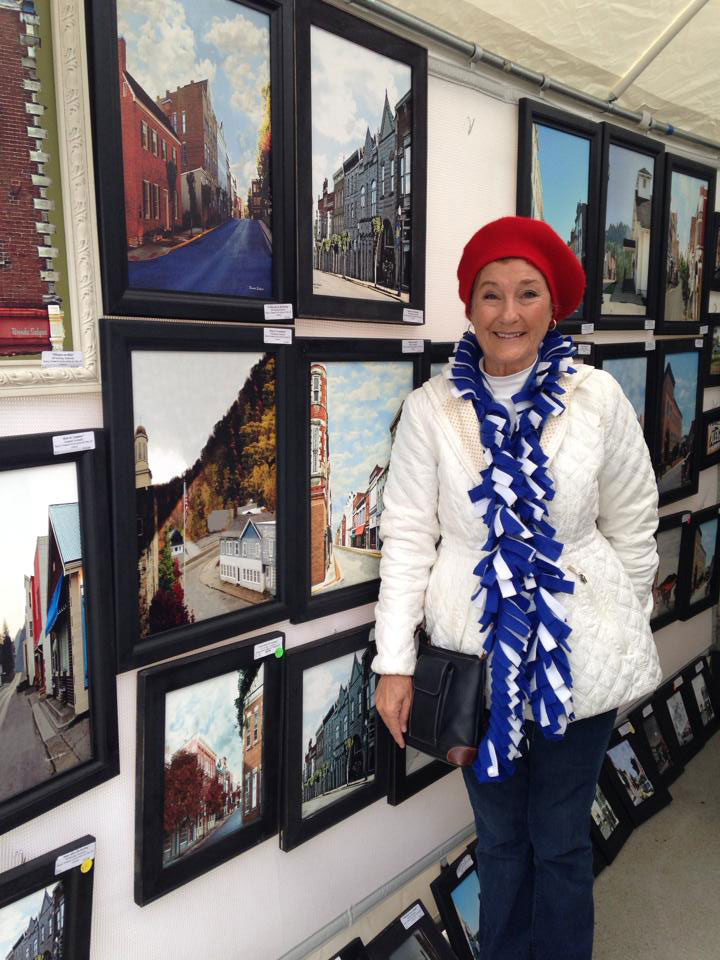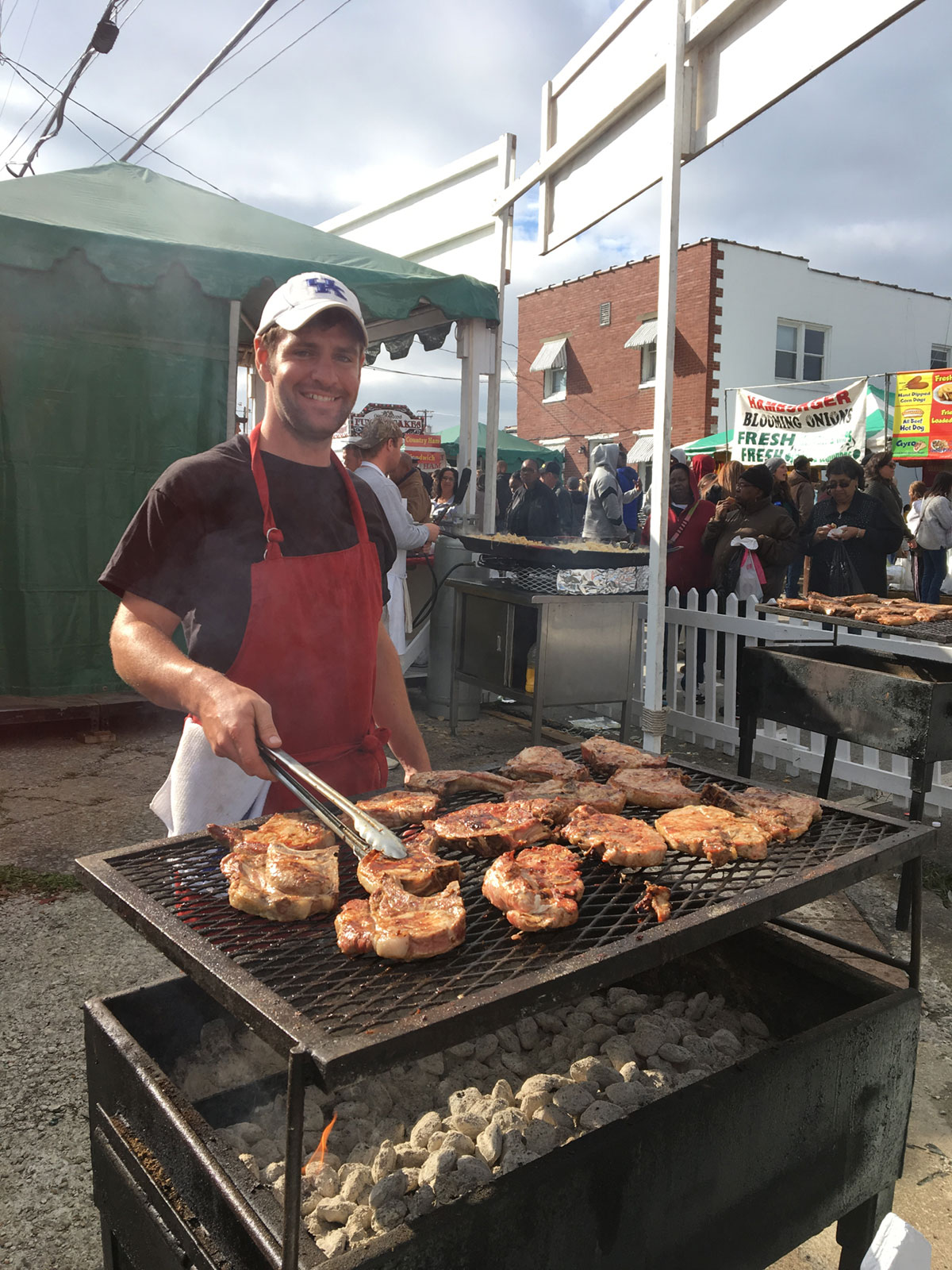 Vendor Information
October Court Days is always held on the 3rd Monday in October and the weekend prior. Below is a list of property owners that rent their spaces in the downtown area.  All vendors are required to pay a Vendor Permit Fee of $25 and have it visible at the booth all four days. Some owners include that fee in their rental, others do not. The fee may be paid at City Hall on Maysville Street or the temporary blue building located in the city lots, beginning Thursday, located on Locust Street. Contact the City of Mt. Sterling at 859-498-8725.
Please contact these owners individually to request a spot. 
Helpful hints:
• Even though some spots are priced higher than others, that does not necessarily mean they are in any better of a location than the lesser priced vendor.
• Also please remember that paved areas easily allow strollers, wagons, and the handicapped to your booth.
• As the festival nears, some property owners require full payment rather than the deposit to secure a space, please check. Thank you for your inquiry, and we look forward to seeing you this October Court Day!
Steven Tuttle – City Lots
33 North Maysville Street
Mt. Sterling, Ky 40353
Steven.Tuttle@ky.gov
859-498-8725
Mac or Connie McCormick
PO Box 828
Mt. Sterling, Ky  40353
conniemac2222@gmail.com
859-398-0289
Perry Colliver
P.O. Box 211
Mt. Sterling, KY  40353
pcolliver@att.net
859-498-4393
Cell: 859-398-5095
Cody Lundergan
400 Elliston Ln.
Versailles, Ky  40383
codylundergan@gmail.com
859-229-1799
Peggy Otis: Lots are located at Katie's Tire Center Parking Lot
2109 Maysville Rd.
Mt. Sterling, Ky  40353
859-498-3977
Daniel Lykins: Lots are located on Locust and S. Maysville Streets-859-585-7190
Scott Mays: Lots are located on Locust Street- 903-355-1686
John Jones: Lots are located at 125 S. Queen St.- 859-749-4512
UpComing Events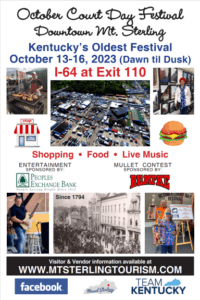 October Court Day Festival