Dining spots in Mount Sterling offer an unforgettable culinary experience.
Brick oven pizza, beautifully hand-crafted cakes and pastries, mouth-watering barbecue — you'll find all of these options for dining in Mount Sterling. After you eat, make sure to visit our downtown shops and attractions!
UpComing Events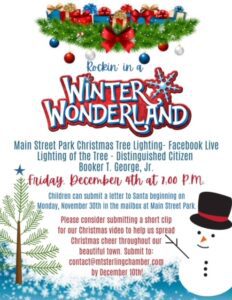 December 04
Christmas Tree Lighting in Main Street Park
Join together to watch the new Christmas tree light up...